Working with public sector scientists, university students, and key senior influencers, Farming Future Bangladesh (FFB) is developing a strategic plan that will advocate for policy and administrative changes to make the Bangladesh biosafety regulatory system predictable, science-based, and consistent with international best practices.
FFB is providing technical support, communications training, and other resources to a coalition of stakeholders implementing the strategic plan that will advocate for a more predictable, science-based regulatory system. It is expected that Bangladesh's biosafety regulatory system will be improved to give developers, stakeholders, and the public confidence that decisions will be made in a timely fashion based on scientific evidence and consistent with international best practices.
Agri-Biotech Advocacy Alliance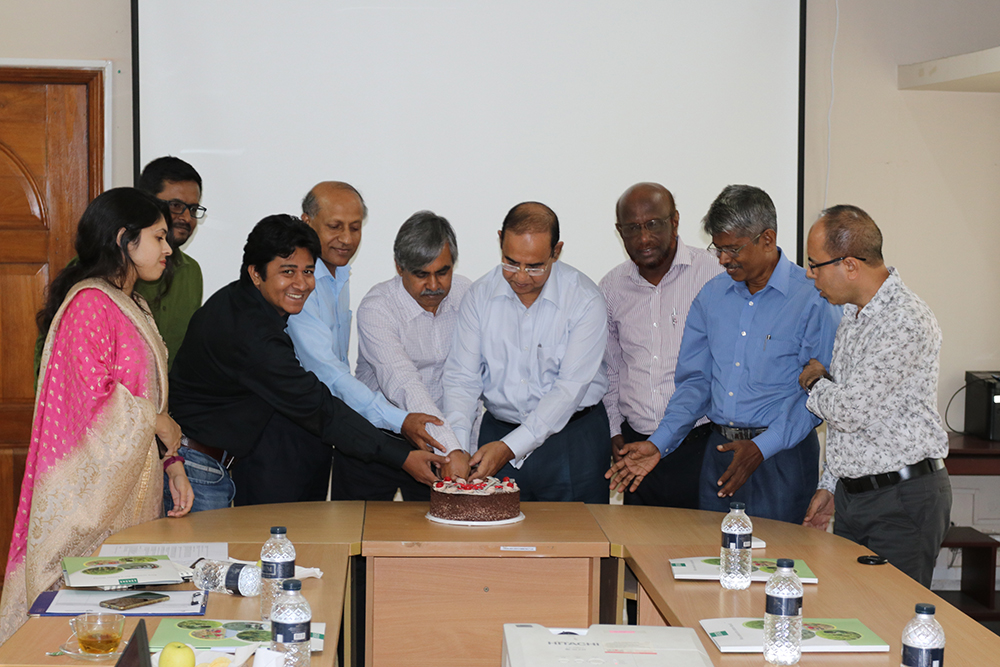 Farming Future Bangladesh has initiated an 'Agri-Biotech Advocacy Alliance (AAA)' in Bangladesh. The first-round table discussion of this alliance was held at the IRRI Bangladesh Office, Dhaka, Bangladesh with the intention of creating an advocacy platform in Bangladesh to coordinate the comprehensive efforts of policy advocacy and awareness building of agri-biotechnology issues. The proposed "Advocacy Group of Agri-biotechnology in Bangladesh" Alliance will help to connect and engage experts from multiple disciplines to ensure sustainable food security to meet the Sustainable Development Goals and help policymakers, researchers, academia, students, media people, and others understand the complexity of agribiotechnology and modern agriculture to keep pace with the competitive global development scenario to become a developed country by 2041.
Tea and Talk about Biotech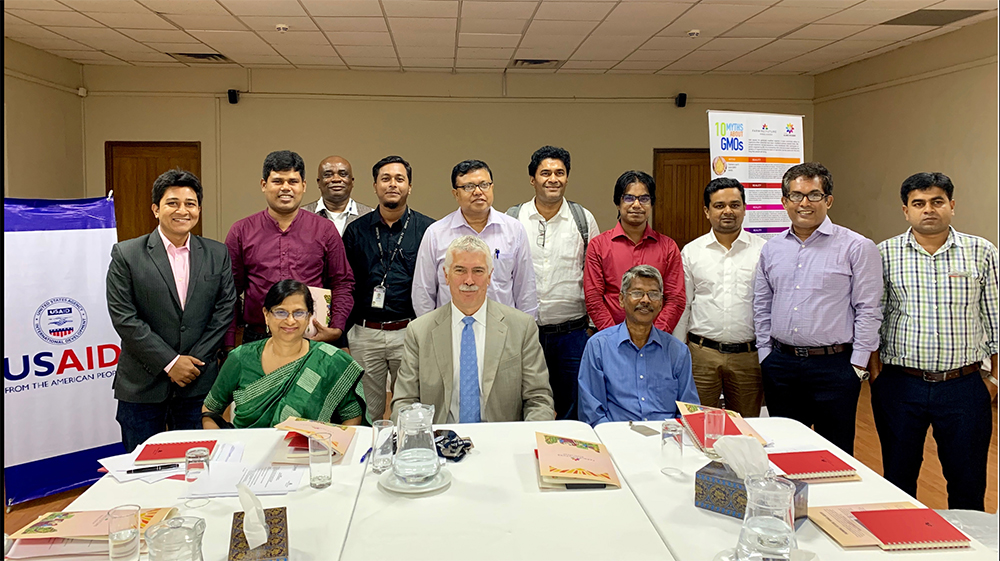 USAID/Bangladesh and the US Embassy, Dhaka, joined by Farming Future Bangladesh organized an informational discussion with USAID`s Chief Scientist Rob Bertram along with 10 national key journalists about biotech and biosafety on September 12, 2019, at American Club Dhaka. The discussion session was also joined by renowned scientists Dr. Jiban Krishna Biswas, National Consultant, Healthier Rice Program-IRRI Bangladesh, Former Director-General, BRRI and Advisor to FFB; and Dr. Zeba Islam Seraj, Professor and Chair, Biochemistry and Molecular Biology, University of Dhaka. In this roundtable session, the journalists talked about the role of biotechnology in food security and food safety and the leading role Bangladesh is playing in this area. Md Arif Hossain, CEO, and ED, Farming Future Bangladesh facilitated the discussion.
Knowledge Sharing and Discussion on Biosafety Policy and Regulatory Affairs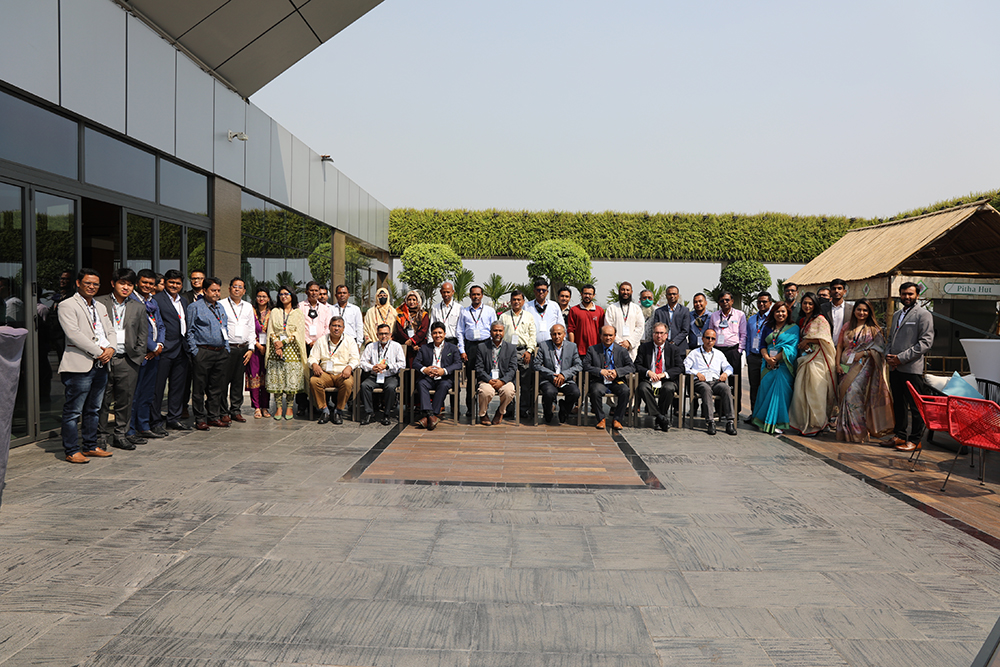 Farming Future Bangladesh has conducted a stakeholders' engagement event titled "Knowledge sharing and discussion on biosafety policy and regulatory affairs in Bangladesh" on March 16, 2021, at Sheraton Hotel in Dhaka. FFB arranged the discussion program to allow key stakeholders to discuss lessons learned and explore the role of biosafety regulatory and policy affairs in Bangladesh. National and international policy experts, academics, private sector representatives, government, and non-government practitioners discussed the prospects, experiences, and difficulties of agricultural biotechnology as well as issues relating to biosafety regulations.
Biotechnology Regulatory Framework and Forging a Path Forward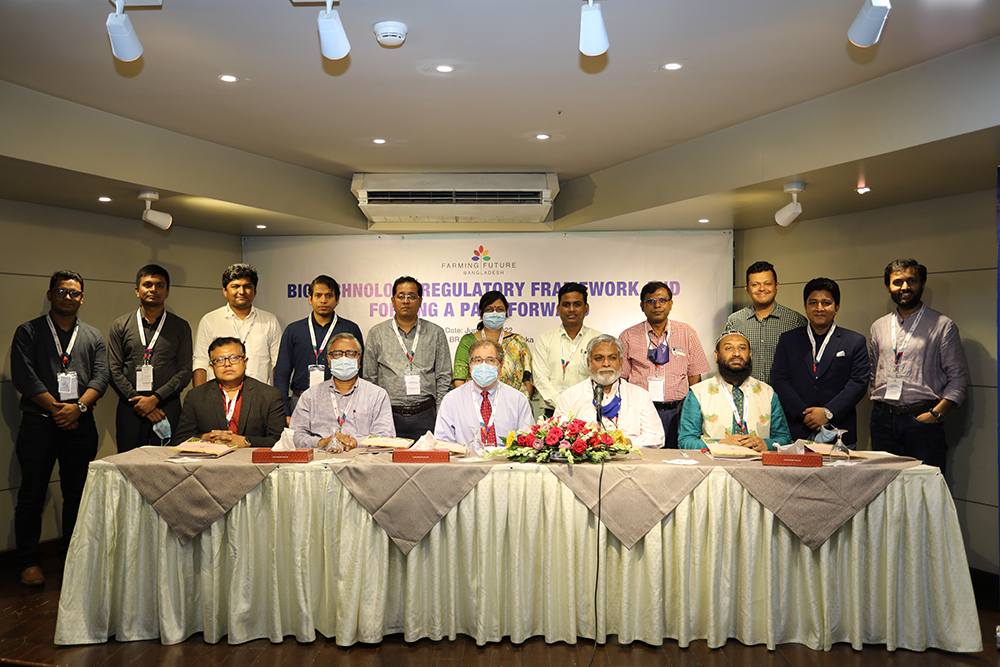 On June 30th, FFB brought together representatives from the scientific community, private sector, civil society, academia, research institutes, and development partners to discuss issues and opportunities related to biosafety and the regulatory mechanism in the hopes of making the regulatory mechanism stronger. forming a sustainable coalition that can influence the regulatory system. The brainstorming session generated ideas on how to form a sustainable coalition to shape and influence existing regulatory mechanisms and criteria for potential members who would be interested to join the coalition.