Knowledge and Capacity Building
Farming Future Bangladesh is working in coordination and consultation with national and international experts, professionals, research institutes, and key stakeholders like Bangladesh Rice Research Institute (BRRI), Bangladesh Agricultural Research Institute (BARI), Department of Agricultural Extension (DAE), Cotton Development Board (CDB), Bangladesh Institute of Research and Training on Applied Nutrition (BIRTAN), International Rice Research Institute (IRRI), Feed the Future South Asia Eggplant Improvement Partnership (Bt eggplant project), Feed the Future Biotechnology Potato Partnership (LBR Potato project), USAID Bangladesh, and Cornell Alliance for Science.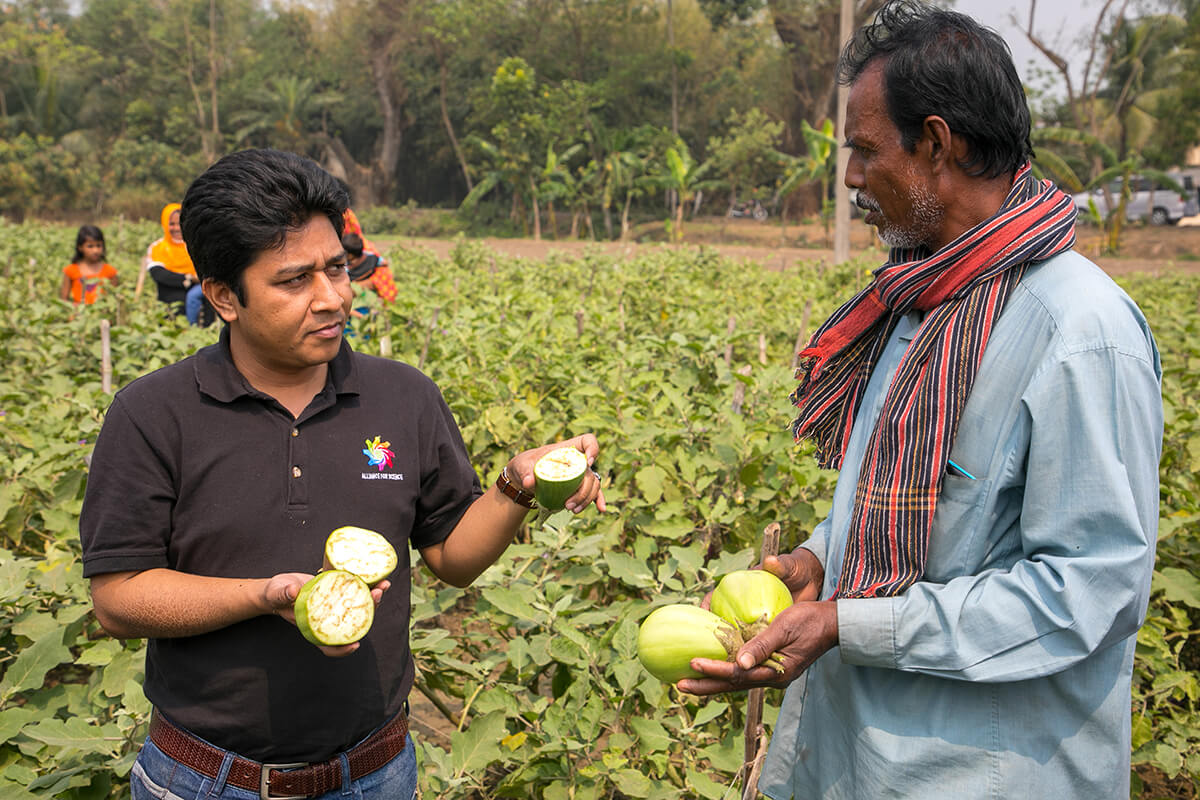 Partnership and Collaboration Events
Key voices from the medical community have been engaged in Farming Future Bangladesh communication and outreach activities. Under this activity, FFB has engaged the pro-biotech voices from the medical and health community and mobilized them to write news articles and share science-based credible information.
FFB is working with BIRTAN, a national-level nutrition network, and council for capacity building of agribiotech and biotech communications issues to amplify messages about GE and transgenic crops of Bangladesh.
The Department of Agricultural Extension (DAE), under the Ministry of Agriculture, is vital for the demonstration and adoption of new agricultural technology including GM crops in Bangladesh. FFB has engaged field-level DAE and the current Director-General of DAE at the AFS Fellowship and Executive program. Along with that, officials from the extension service and other relevant departments and institutes have been engaged in capacity-building programs on science communication with a focus on agribiotechnology issues.
The communications and outreach activities of Farming Future Bangladesh are complementary to the works of the National Agricultural Research System and concerning projects. Our partnership and collaboration with Bangladesh Rice Research Institute (BRRI), International Rice Research Institute (IRRI), and Golden Rice project officials helped us successfully implement the country's first specialized knowledge sharing and capacity building program for the leading agricultural journalists.
More than that, over 15 public and private research institutes have joined our 'Youth for Science' campaign and the number is gradually growing.