Knowledge and Capacity Building
Farming Future Bangladesh is working in coordination and consultation with national and international experts, professionals, research institutes, and key stakeholders like Bangladesh Rice Research Institute (BRRI), Bangladesh Agricultural Research Institute (BARI), Department of Agricultural Extension (DAE), Cotton Development Board (CDB), Bangladesh Institute of Research and Training on Applied Nutrition (BIRTAN), International Rice Research Institute (IRRI), Feed the Future South Asia Eggplant Improvement Partnership (Bt eggplant project), Feed the Future Biotechnology Potato Partnership (LBR Potato project), USAID Bangladesh, and Cornell Alliance for Science.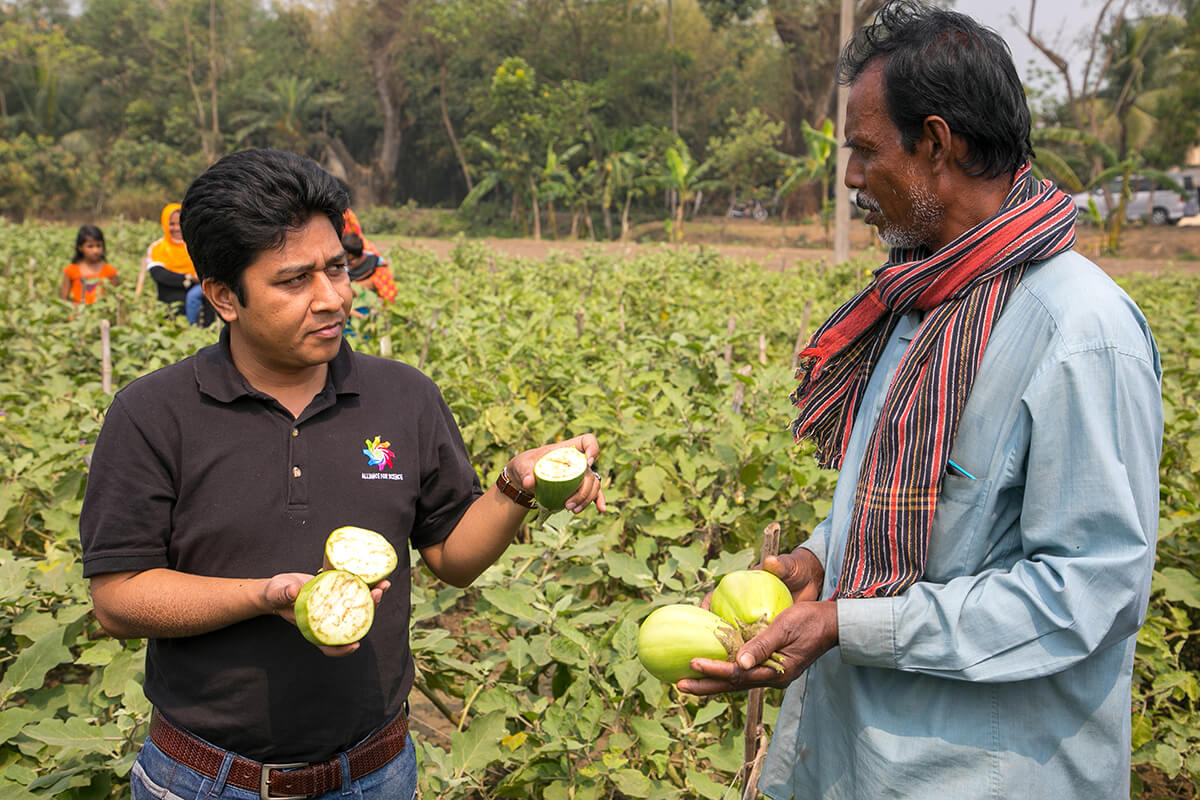 Global Leadership fellows Program
The Cornell Alliance for Science Global Leadership Fellows Program is a 12-week intensive training course held on the Cornell University campus in Ithaca, NY, USA. It is designed to equip and empower emerging international leaders who are committed to advocating for science-based communications and access to scientific innovation in their home countries. The training focuses on strategic planning, grassroots organizing, and innovative communications with a strong focus on stories of science and effective communications around agricultural biotechnology.