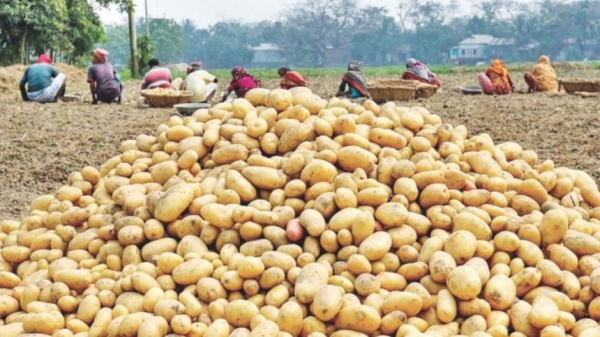 Bangladesh's food security has been ensured due to timely decision making by the government, agriculture minister Abdur Razzaque said today.
Food security in Bangladesh has always been a challenge and look back at history shows that there was frequent food shortage and famines in the country.
"…in the last 10 years, the country has achieved self-sufficiency in food," the minister said while speaking as chief guest at a seminar on 'Food and Nutrition Security in Bangladesh after Covid: Challenges and Solutions'.
Farming Future Bangladesh and Bangladesh Applied Nutrition Research and Training Institute (BARTAN) organised the programme at a city hotel.
"Despite Covid-19 and natural disasters, the production of food grains (rice, wheat and maize) has increased to about 4.53 crore metric tons in this financial year. Despite this disaster, Bangladesh has emerged as a role model for agricultural development in the world," he added.
Noting that ensuring nutrition security is now the biggest challenge, the minister said the present government is making special efforts to ensure nutritious and safe food for all as per its election promises.
The minister further said that one of the most available sources of nutrition is broiler chicken but the sad thing is Bangladeshis think it is unsafe and thus don't consume much of it.
If research and testing can give people the message that broiler chicken is completely safe and its acceptability is increased, then people will have access to safe and nutritious food at low cost.
Prof Md Saidul Arefin of Institute of Food and Nutrition Science at Dhaka University presented the keynote address at the seminar.