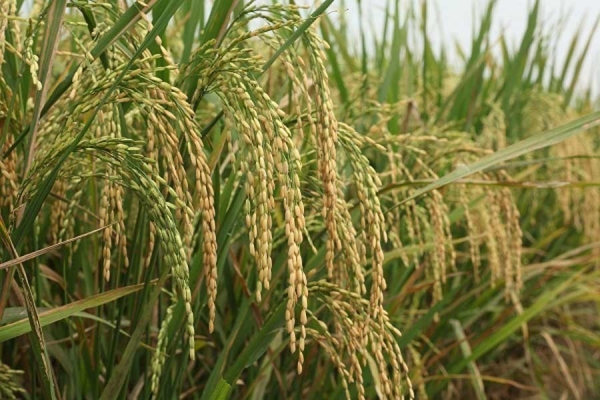 Experts during a virtual workshop on Tuesday emphasised safer use of biotechnology to double the crop production within 2030 in order to achieve a sustainable development goal (SDG).
They also sought farmer-friendly mechanisation for attaining such desired production.
USAID and International Food Policy Research Institute (IFPRI) hosted the event to learn from stakeholders about challenges, prospects, and recommendations for agricultural research and biotechnology.
The experts also suggested making the private sector skilled enough for rapid commercialisation of biotech products in agriculture.
Bangladesh Agricultural Research Council member director (crops) Dr Md Aziz Zilani Chowdhury said the country's food production should be increased by 100 per cent within 2030 to achieve an SDG.
"In the process, we're focusing on both high yielding and a sustainable cropping system," he said. Dr Chowdhury said biotech could be a great solution to achieving such a goal, putting emphasis on high-value crop production to benefit farmers.
Additional agriculture secretary Dr Md Abdur Rouf said following the current biotech safety rules, the research findings "that we bring from international sources to work on in Bangladesh" face barriers, mostly from approval processes from various oversights and ethics.
He said the government has gradually been easing process for genetically modified crops very scientifically.
Meanwhile, Bangladesh Agricultural Research Institute (BARI) chief scientific officer Yousuf Akhond said they have recently inserted Bt (Bacillus thuringiensis bacteria) gene into BARI-10 and 11 brinjal varieties.
With the process, a total of nine brinjal varieties have so far become Bt-engineered, he added.
Environment ministry has so far approved four Bt brinjal varieties, Mr Akhond mentioned.
Of the two latest varieties, BARI-11 is also known as 'Chyaga' in Jashore region.
BARI officials said seven crops, including Bt brinjal, golden rice, salt-tolerant rice, blight-resistant potato, blast-tolerant wheat, another disease-tolerant tomato and cotton have so far been genetically engineered here.
Cotton Development Board additional director Md Akhteruzzaman said they have undertaken Tk 6.4-billion projects for research and extension of cotton production in Barind and coastal areas fit for cotton.
The board is going for Bt cotton to raise both production and minimise production costs.
Mr Akhteruzzaman said minimum support price should be declared for cotton growers following rapid movement in international market prices.
Prof Tofazzal Hossain of Bangabandhu Agricultural University said regulation is needed for gene editing and the private sector will need that skill to handle bio-engineered crops.
Safer use of biotech for food production means a smarter use of it, he observed.
About privatisation of genetically modified crops, Lal Teer Seed Company general manager Dr Abdur Rashid said, "We must work on the frontiers to propagate genetic improvements even more." "We need to place our bright graduates in offices so they can help with this kind of research."
Alim Industries Ltd general manager Humayun Kabir said import duty on finished agricultural machinery is 5.0-10 per cent when it is 20-70 per cent on spare parts, simply hurting local industries.
Prospects are immense in farm mechanisation as sowing, planting and harvesting are still mostly done traditionally, he cited. Mr Kabir said mechanisation is a must to boost production.
"State organisations concerned should develop machines suitable for our farmers and their land to fully mechanise the farming process."
IFPRI country representative (acting) Mehrab Bakhtiar and fisheries department deputy director Md Azizul Haque, among others, spoke at the event.
Rezaul Karim Siddique, anchor of Mati O Manush, and Dr SM Mahbubur Rahman, Dr Nasreen Sultana and Subrata Kumar Kundu moderated the workshop.