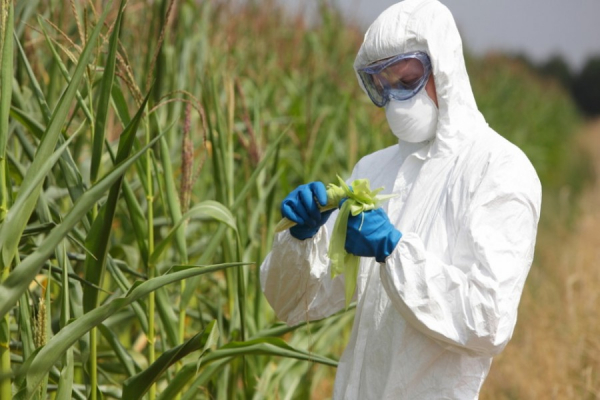 There is no prohibition in Islamic law on the use of modern technology in agriculture and the use of biotechnology in crop production to ensure sustainable food security, opined the country's eminent Islamic scholars.
The scholars commented on the importance of spreading awareness about agricultural innovation such as biotechnology, gene editing, and the importance of disseminating accurate scientific information about social awareness and its acceptance to all levels.
Islamic scholars discussed the importance of accessing agricultural innovation for a food-secure nation. According to the discussion, Islamic belief and science-based agricultural innovations can go hand in hand.
They came up with the observation on Monday at a roundtable discussion titled "Knowledge Sharing on Agricultural Science and Innovation in Islamic Sharia", supported by Farming Future Bangladesh (FFB).
Renowned Bangladeshi Muslim scholars and thought leaders were brought under one roof to share ideas about agri-biotechnology in the eye of Islamic Shariah at Lions Foundation Auditorium in Agargaon in Dhaka.
Md Arif Hossain, CEO and also ED of FFB, said, "Religious belief and faith-based leaders play an institutional role to enable mass acceptance of agricultural innovations. Adopting gifts of fact-driven improvements is critical and culturally important for food security in Bangladesh."
Dr Md Tofazzal Islam, founder-director of Institute of Biotechnology and Genetic Engineering at Bangabandhu Sheikh Mujibur Rahman University of Agriculture, Bangladesh, spoke on the application and usefulness of agro-biotechnology/gene editing in Bangladesh.
"Science and religion are not conflicting, and agricultural innovations should be emphasised to ensure sufficient food for Bangladesh," he said in his speech.
Dr AKM Kamruzzaman, principal scientific officer of Bangladesh Agricultural Research Institute (BARI), spoke about the importance of modern agricultural technology and the acceptability of biotechnology in Islam.
He said, "There is no conflict between religion and our research work. Since Islamic Shariah approves worldly practices for human welfare, this invention of agriculture is considered 'halal'.
Mawlana Ali Hassan Toiyob presented the keynote speech at the event.