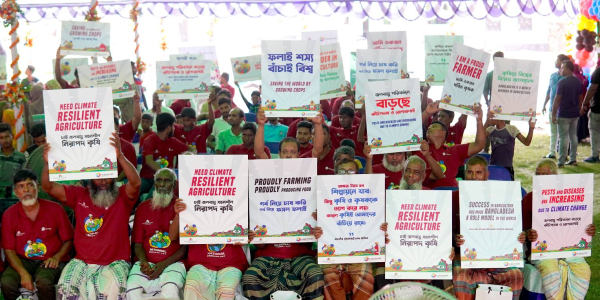 Farming Future Bangladesh (FFB) and Alliance for Science (AFS) joined forces with six other countries worldwide to recognize and celebrate the contributions of smallholder farmers to sustaining food and nutrition security. On May 28, 2023, FFB and AFS commemorated the achievements of smallholder farmers in Bangladesh by hosting and jointly organizing day-long programs followed by the Farmers Day Dinner in Monirampur, Alokdiya, Chuadanga, Bangladesh. The program included a television program, rally, and discussion event and was organized by AFS fellows in Bangladesh with technical support from FFB, KrishiBioscope, and other like-minded organizations.
The Farmers Day celebration aimed to acknowledge and honor the dedication of Bangladeshi farmers in ensuring food security, economic stability, and the empowerment of rural communities. By bringing together experts, scientists, and farmers, the program sought to facilitate meaningful discussions, express gratitude, and highlight the benefits of scientific innovations in agriculture, particularly in the context of combating hunger.

The Farmers Day celebration featured an inaugural rally followed by a vibrant display of stalls, booths, and engaging games. Cultural performances, including folk songs and dramas, captivated the audience, while enlightening seminars led by esteemed professionals in the agricultural development sector provided valuable insights. Through this event, we aimed to inspire farmers, increase awareness about scientific innovations, and strengthen the bond between farmers and scientists in our collective pursuit of ending hunger.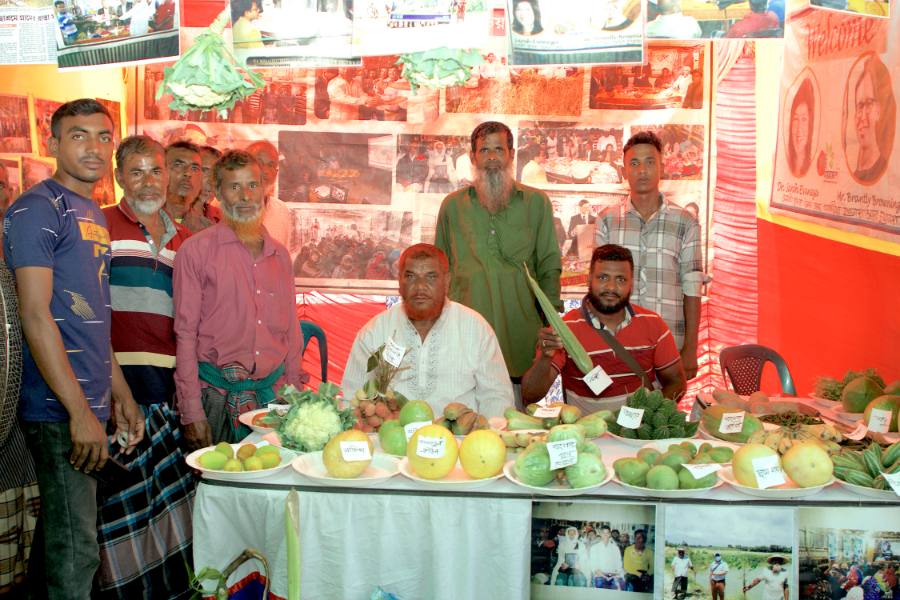 Md. Arif Hossain, CEO & Executive Director, Farming Future Bangladesh said, "Farmers are the backbone of our nation's agricultural system, and their tireless efforts deserve our utmost appreciation. Through their hard work and resilience, they not only feed us but also contribute to the overall development of our country. This Farmers Day celebration is a testament to their invaluable contributions and a platform to showcase their achievements.

Special Guest, KBD. Md Abdul Muyeed, PhD, former Director General of Department of Agricultural Extension said, "Smallholder farmers play a vital role in sustaining food and nutrition security, especially in rural areas. By recognizing their contributions, we are not only honoring their hard work but also acknowledging the importance of their role in driving agricultural development.
Special Guest, Dr. Md. Mehedi Masood, Project Director, Year-Round Fruit Production for Nutrition Improvement Project, Department of Agriculture Extension, Khamarbari, Dhaka, said, "Smallholder farmers play a significant role in achieving the Sustainable Development Goals (SDGs) related to agriculture and nutrition. Their commitment to year-round fruit production and improving nutritional outcomes is commendable.

Talha Zubair Masror, Founder, KrishiBioscope; Additional Deputy Director, Year-Round Fruit Production for Nutrition Improvement Project, Department of Agricultural Extension, said "Our farmers are the true heroes who work tirelessly to feed our nation and uplift rural communities. Through the Farmers Day celebration, we aim to inspire and empower farmers by showcasing the latest innovations and technologies in agriculture.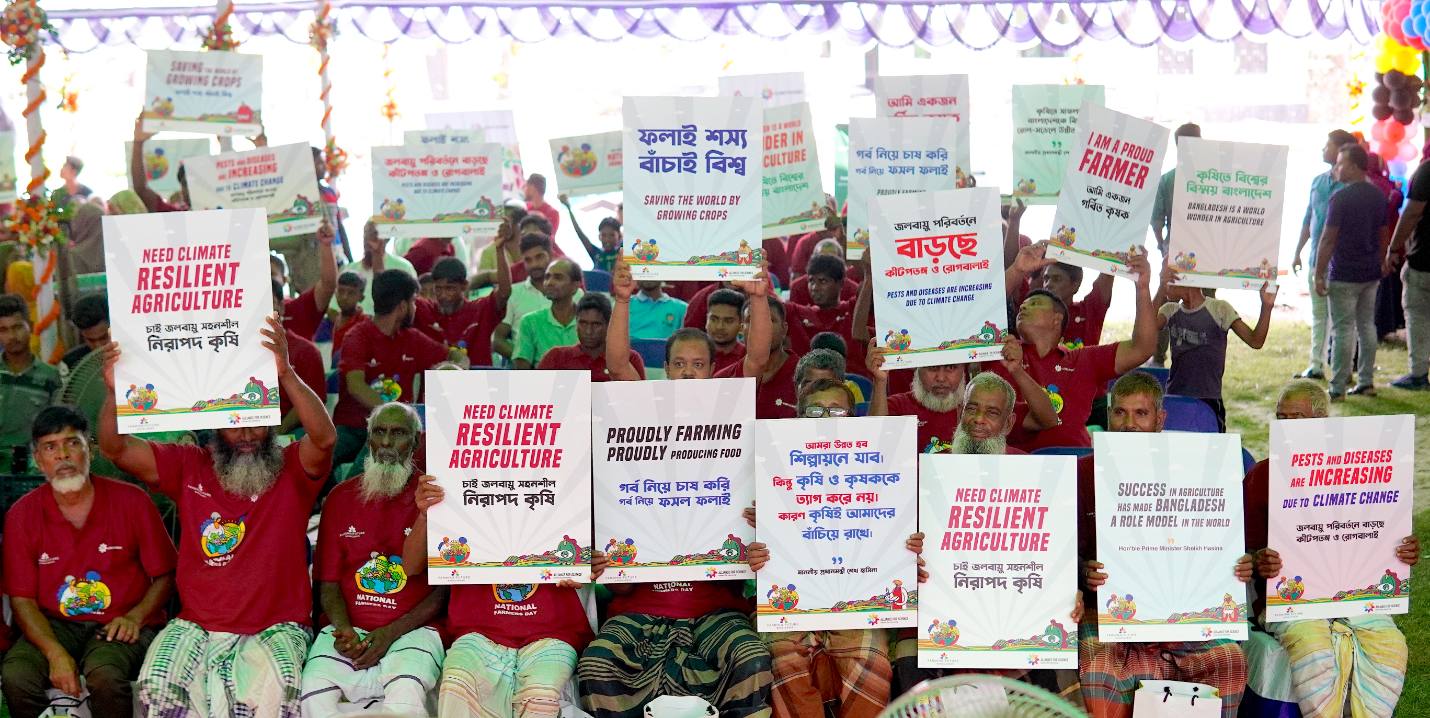 The Farmers Day celebration serves as a poignant reminder of the vital link between agriculture and our nation's prosperity. This special program aims to recognize the invaluable contributions of Bangladeshi farmers and their unwavering commitment to ensuring food security, economic stability, and the empowerment of rural communities. Our hardworking farmers deserve recognition for their tireless efforts in feeding the nation.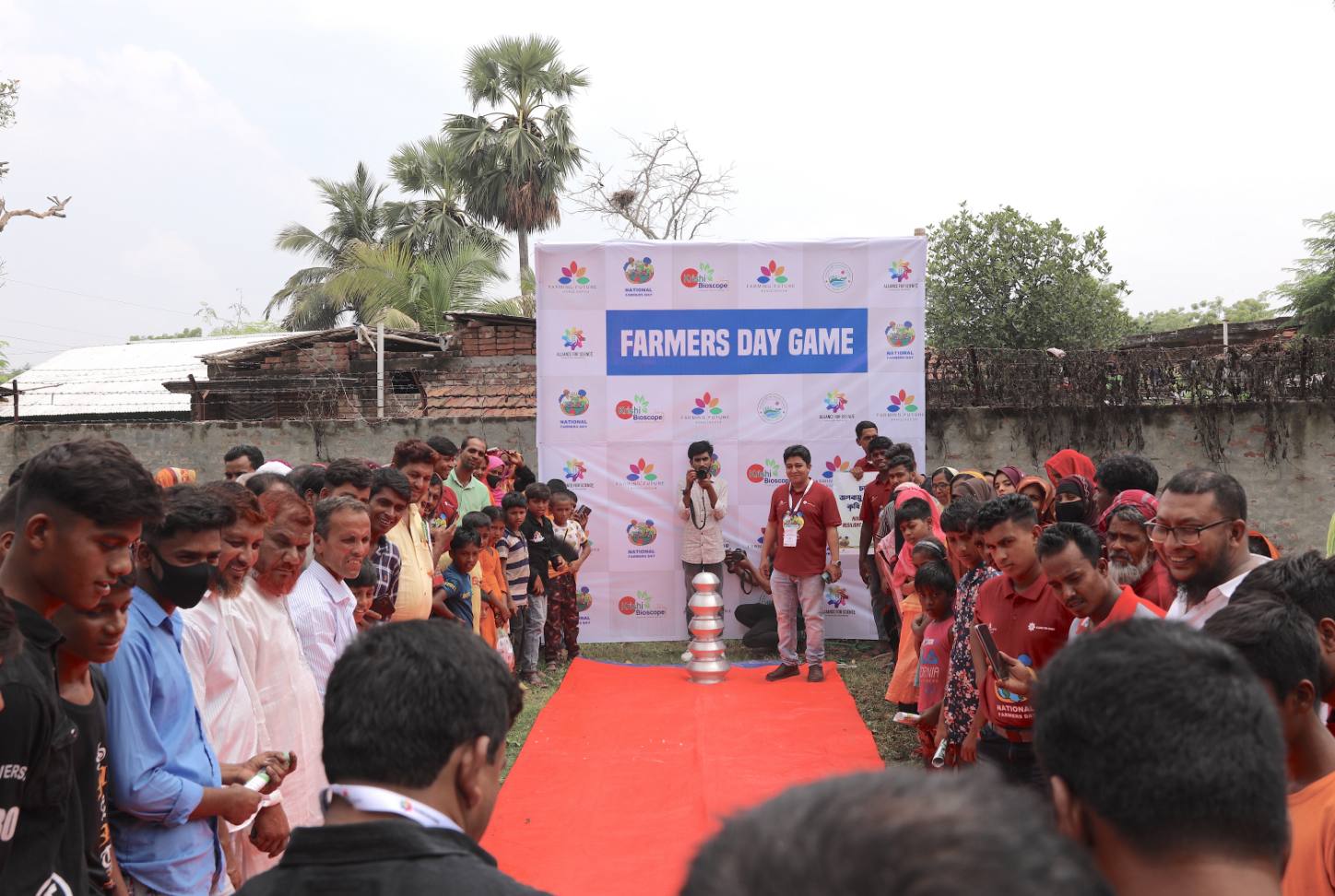 The Feeding Futures Dinner series served as a platform to launch a campaign for a National Farmers Day across the Global South. By showcasing the pivotal role of agricultural biotechnology in addressing hunger, these dinners aimed to raise awareness and advocate for the establishment of a day dedicated to honoring farmers and promoting sustainable farming practices.
With a focus on regions disproportionately affected by food insecurity, the campaign launch dinners were also held in Accra, Ghana; Nairobi, Kenya; Abuja, Nigeria; Lusaka, Zambia; Cairo, Egypt, and Guatemala. By uniting farmers, scientists, and stakeholders from diverse backgrounds, we aimed to amplify our efforts to eliminate hunger and create a more sustainable future.